Seit 1985 DANIEL RUBINETTERIE herstellt traditionelle und hochwertige Armaturen. Die Firma hat immer sich wandte an einen anspruchsvoll Markt, und Sie hat, mit seine innovativen Vorschlagen, seine beharrliche Beachtungen für jedes Produkt und seine immer Einwand freien Dienst Es befriedigt. Außerdem, seit 20 Jahre, DANIEL hat mit seine innovative Originalität, mit gepflegt und besonderen Kreationen die Erfordernisse der Kunden immer zufriedengestellt. Die Verwendung von den Besten Materialen, von den Besten Technische Verarbeitungen, die Vollendung, die Montage und sicher Prüfung garantieren hoch Standards und perfekt Arbeitsweise. DANIEL, Synonym von Forschung, Design, Lernen und Technologie sich widmet in bringen die "Made in Italy" in aller Welt. Der wichtige Zweck von DANIEL RUBINETTERIE ist einen bestimmten Dienst zurückzugeben, um Atmosphäre zu schaffen und den Baderaum einzurichten.

Aus diesem Grund die Waren von DANIEL RUBINETTERIE mögen persönlich gemacht sein und noch durch die Verschiedene Vollendungen und Verzierungen bereichert werden. DANIEL RUBINETTERIE vorschlagt galvanisch, antik, gebürstet Vollendungen und, außer zu Klassische Lackierte, die neue metallisiert, die Graniten, und noch mehr. Durch ein technisch Patent von DANIEL erlagt, wir schaffen auch Verbindungen von galvanischen Vollendungen mit Musterungen, die von Pop-Art zur launisch Mäandern schweben, bis zum damastartige Verzierungen für erste Kreise Milieus. Unsere Verzierungen, eleganten und innovativen, sind das Ergebnis vom Lernen über Form, Design und neueste Trends.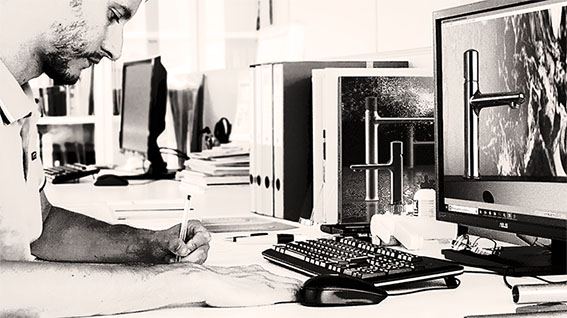 ENGINEERING and DESIGN
Each product by Daniel Rubinetterie born within our offices, where ideas ara shaped and developed with the support of cutting-edge equipment. The Design Department designs the collections following the creative inspirations and taking care of the aesthetic details. The Research and Development Department then takes care of completing the project, evaluating the best combinations of materials and technologies, testing the best solutions in terms of aesthetics and functionality.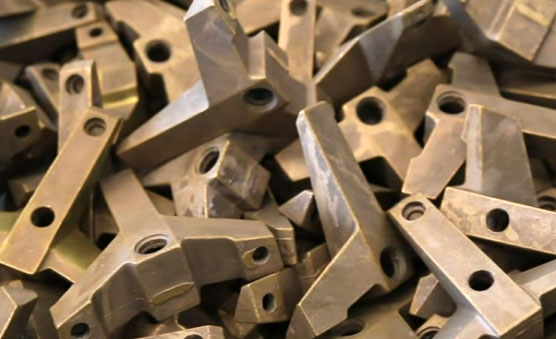 A state-of-the-art system allows all the processing phases to be performed with extreme precision. From the creation of the prototype to the realization of the finished, tested and packaged product. Thanks to the meticulousness of each production step we can pay great attention to the smallest details, arriving at a high quality finished product. Watch the full video of our production cycle to virtal visit our plants.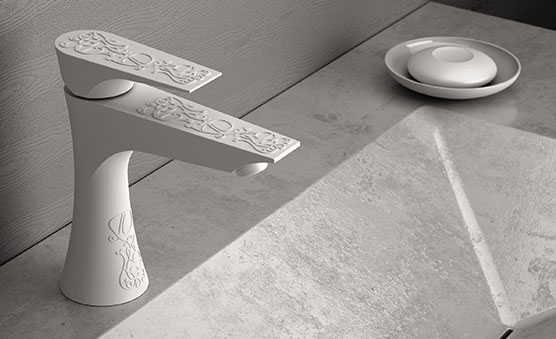 Daniel Rubinetterie owns patented decorative techniques to embellish and increase the level of customization of each article. Faucets become an important piece of furniture able to assume character and emphasizing the uniqueness of individual environment.
A modern and hi-tech environment capable of involving all the senses of the visitor. An essential architecture able to transmit the strong innovative character of the company and highlight the numerous collections of Daniel Rubinetterie.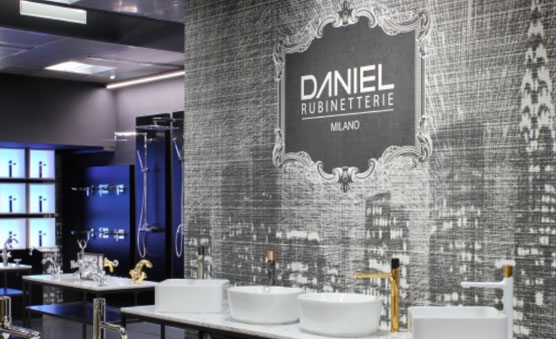 Daniel Rubinetterie is committed to spreading the value of a "Made in Italy" production in Italy and in the world. We permanently export our product to over 100 countries. Contact us for more information.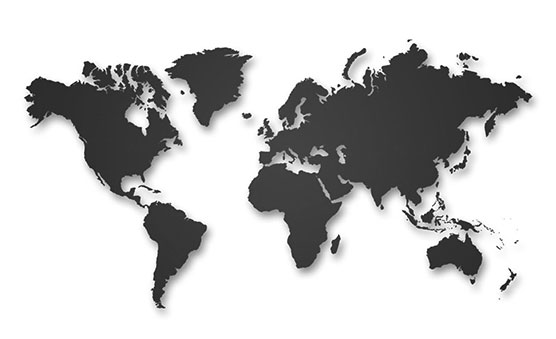 We love to meet all of you around the world to share our latest news. If you missed any event, you can visit the complete gallery.