Tiara
TIARA is the ideal combination of curved lines and stiff facets. The presence of frontal surfaces, faceted like diamonds characterizes the design of all elements. The result is a perfect aesthetic harmony, enhanced by multiple ambient light reflections that differentiate this single-lever faucet collection from any other product on the market.  Design By Cristian Mapelli. The series is equipped with ceramic cartridge, Ø 35 mm.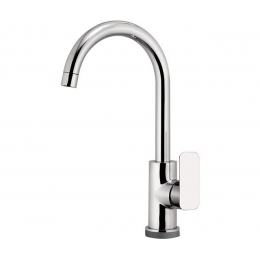 Single-lever sink mixer 90°, high "U" spoutequipped with Touch-Me system with side lever and movable spout. Equipped...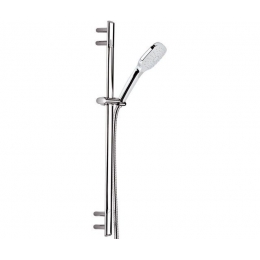 C.p. sliding rail set with minimal oval rod and c.p. handshower 4 functions with button to change the intensity of...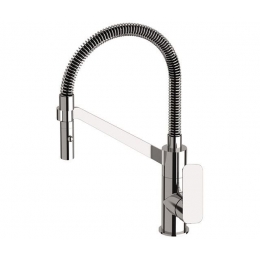 Single-lever sink mixer with black flexible hose coated with "fine design" spring, 360° movable, with detachable and...